Remember how I spent the whole weekend studying for my midterm? Well once it was over on Monday I got to celebrate in the best way possible: my mom came to visit for an afternoon of shopping and dinner!
After doing some damage at the mall, we had worked up an appetite for dinner and went on a hunt downtown for a restaurant for which we knew the name, but not the location! It also didn't help that the GPS couldn't find it and neither of us have a smart phone. Luckily after half an hour of driving in circles and getting lost on one-way streets, we managed to find it. The subject of our hunt was
Braise Food and Wine
.
I was interested in trying this restaurant because of the chef's focus on using mostly local and organic ingredients from within a 100 mile radius. I also found out, after talking with our server, that the furniture and decor are local too. The owner even had the tables made out of a local tree that was being cut down!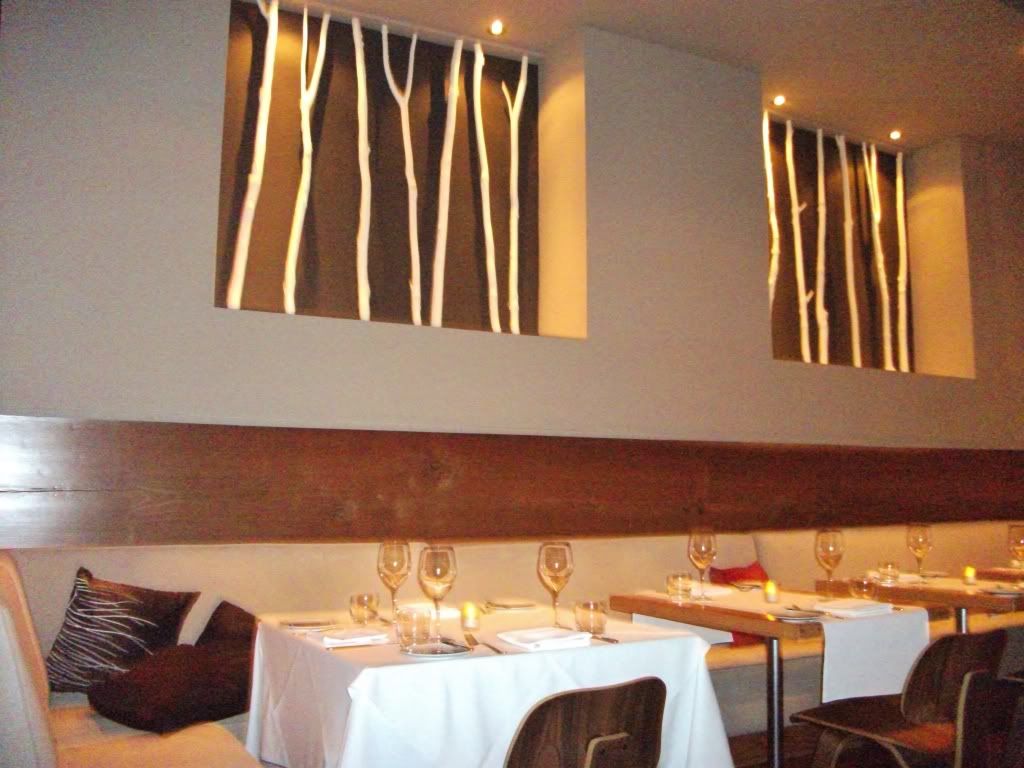 We were excited to find out when we got there that Braise had decided to extend its restaurant week menu for another week, meaning we could each get an appetizer, entree, and dessert for only $25! That was an awesome deal considering the entrees alone usually start around $25.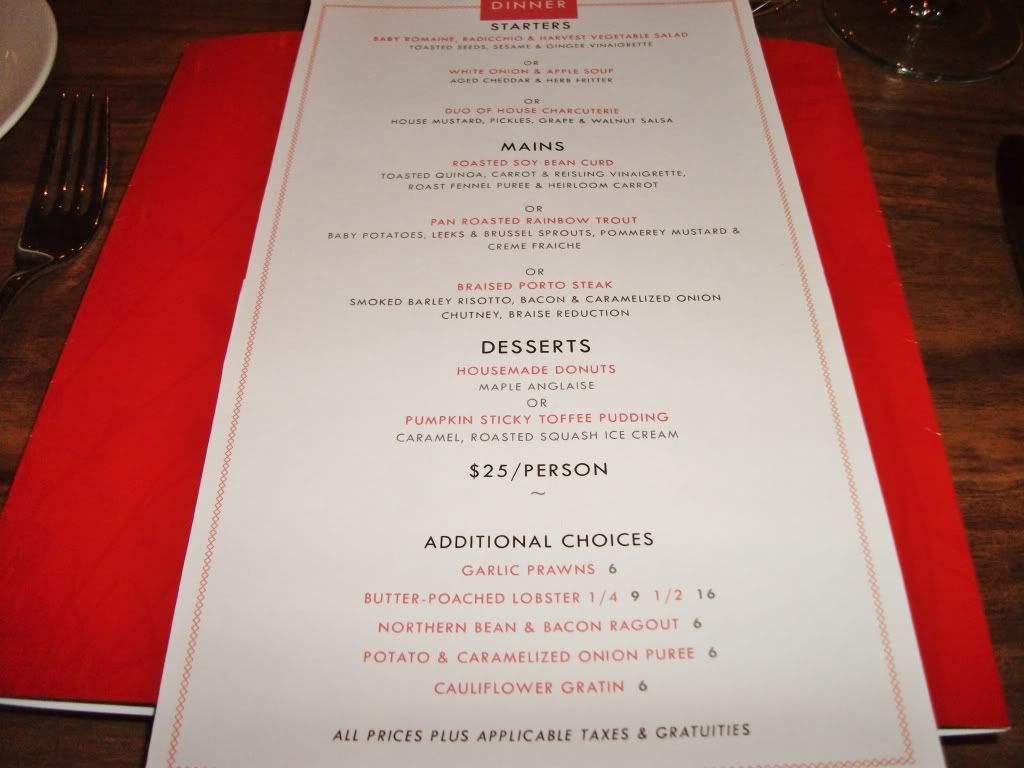 I was also excited to find Vineland Estates' Cabernet Franc on the wine list - that was the winery that I
visited over the summer!
Of course I had to order a glass.
To start I had the Baby Romaine, Radiccio and Harvest Vegetable Salad with toasted seeds and sesame ginger vinaigrette. My salad had a few alterations to it though because some ingredients may have come in contact with nuts. They were
very
accommodating towards my allergies, which I really appreciated.
For my entree I had Pan Roasted Rainbow Trout with roasted baby potatoes, leeks, brussel sprouts, pomery mustard and creme fraiche. This was quite rich, but absolutely delicious! Also the fish was cooked perfectly.
The Pumpkin Sticky Toffee Pudding caught my eye on the dessert menu, but the chef advised me that it may not be safe for my nut allergies, so instead they served me raspberry sorbet and butternut squash ice cream with berries. This was so good that I didn't even mind not getting the toffee pudding! I especially loved the unique flavour of the butternut squash ice cream.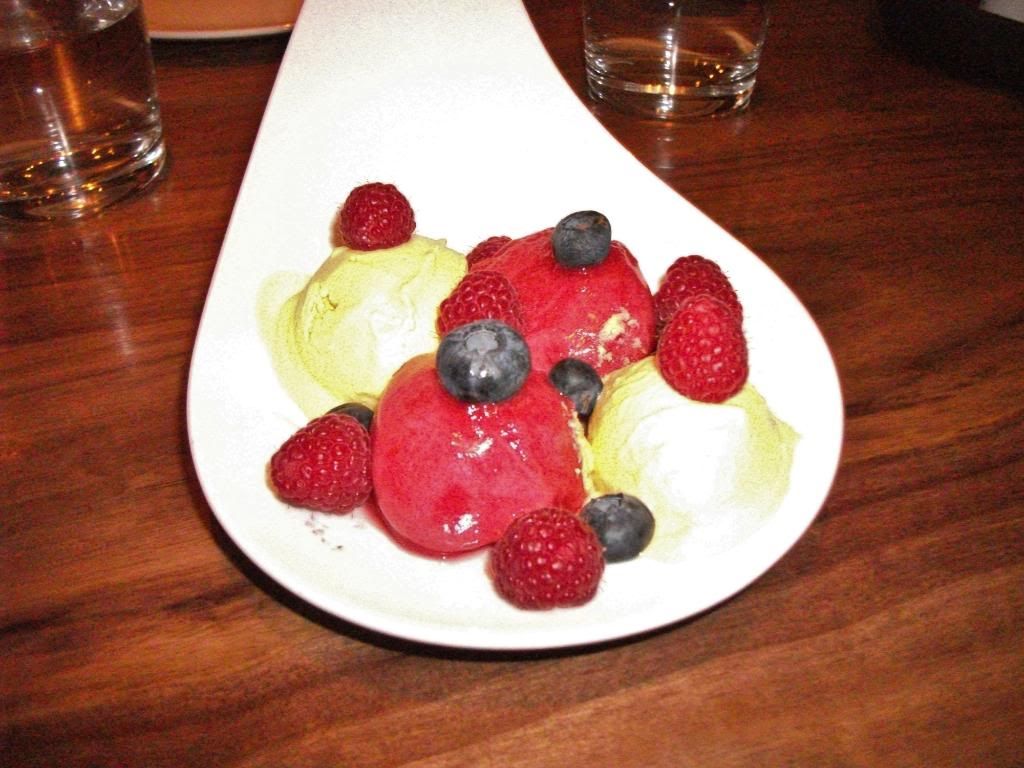 Overall I was highly impressed by the decor, service, and food at Braise, and I will definitely be returning!
Does your city have a restaurant week? Did you go?